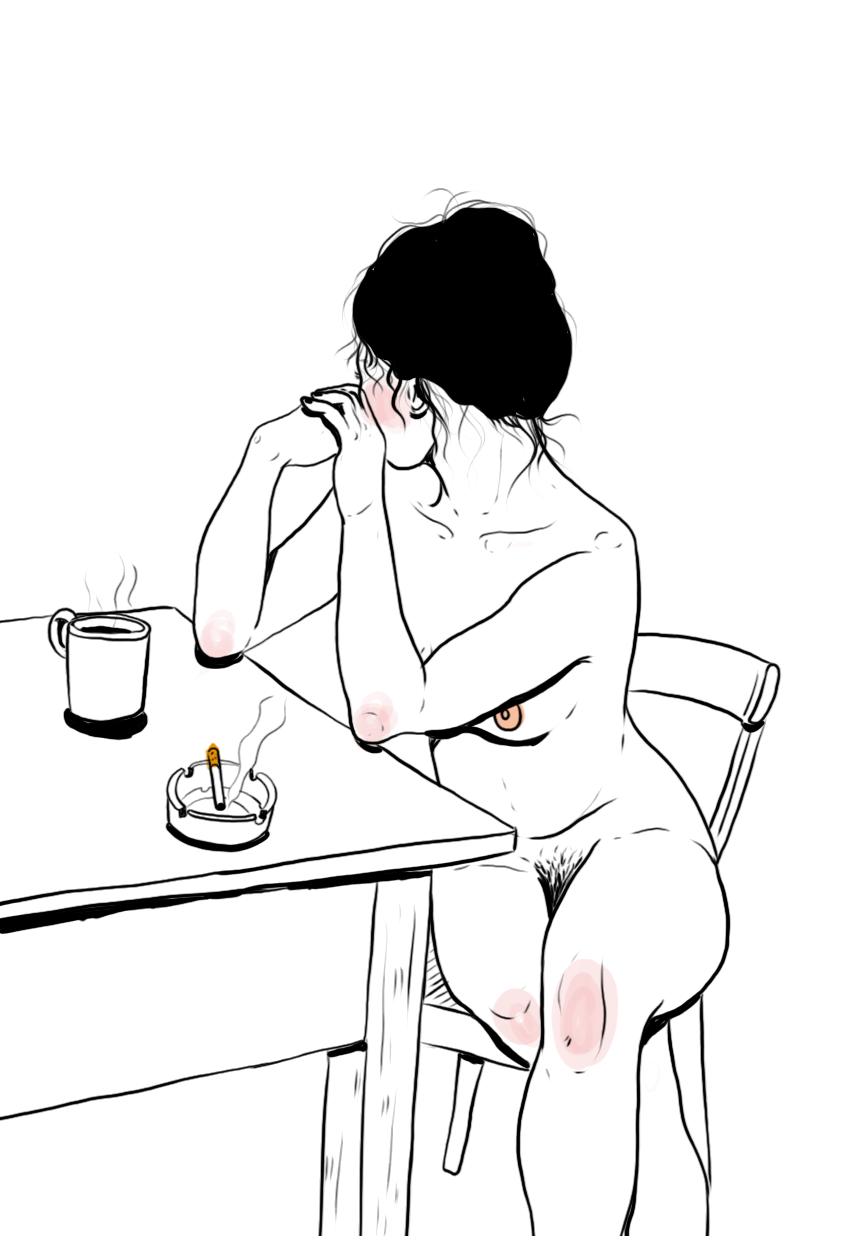 chaos
Sometimes there are days when I close myself off for the whole wide world.
Those days I feel worried and not so brave.
I flutter restlessly and uncertain.
Going to the run. Forever baby.
I drift away.
You pull me close.
You're so good to me.
I know, but I can't change.
I try to tell you,
in various sort of ways.
You see my softer side.
You see the light in me.
When it's dark, I'm a bit of everything. Too much. Wandered. Lost.
I am chaos, I am love.
I make mistakes. I restore them. Too late. Too early. Gone. Love.
I'm not ashamed.
I'm your blindside, I'm your dream.
I'm nothing in between.
You know you wouldn't want it any other way.
So take me as I am.
You will have to be a stronger man.
Rest assured when I start to make you angry, disappoint you and push your limits, again.
Tomorrow everything is better.
And today don't mean a thing.
Just when you think you understand me, the season is already changing.
I find you so powerful, you do what you do.
Don't try to save me.
I'm horny, I'm excruciating.
I am a goddess on my knees.
But when you're grieving, when you're hurting, when you suffer,
I'm your sunshine undercover.
Sometimes I feel numb, unlovable, alone, sometimes I feel reborn and I dare everything and so much more.
I can't say I'm not alive.
You know I wouldn't want it other way.
I am none of this all and everything all at once.
But as someone once said to me, oh no, wait, it didn't go like that, like I once thought: "a passionate woman, is worth the chaos".
N/A
All artwork by Puck Rietveld