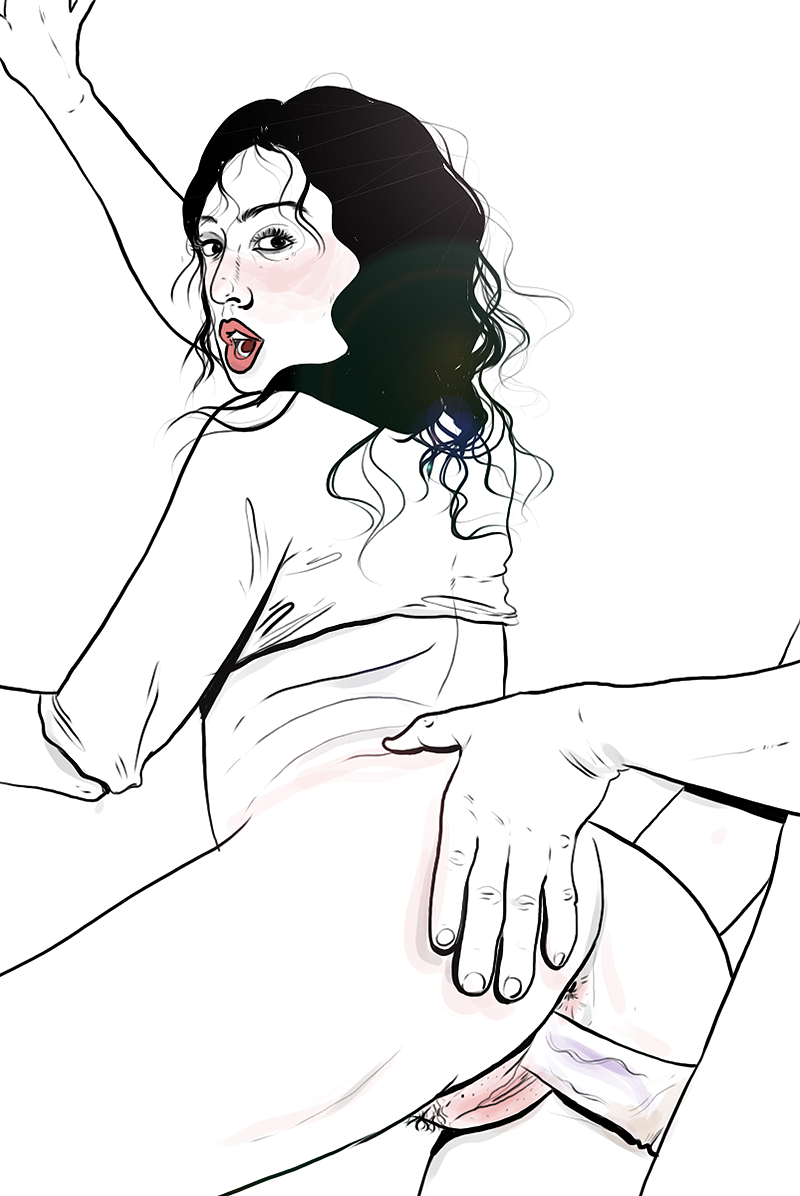 the game
Someone recently asked me for more sex.
He meant of course in my blog.
But the funny thing was that I thought 'for real'.
That made me think about the principle of more sex.
Is that always definitely better, or does quality still exceed quantity? Because then it's not about the frequency of how often you do it, but how you spend the time you spend together?
I can think of ten quickies that I find more horny than a few hours of sex. While the feeling that I get (of you), is many times more intense after long hot sex instead of standing with my skirt up, panties aside and just fuck. Only yesssss, that's so horny. And necessary. Occasionally. And there you have the key to success, men. Take us quik and raw and horny and standing and whatever and wherever, but surprise us and treat us as if it is the last night on earth. Do not let us wait too long. But dear girls, beautiful women of the world, also take the initiative for yourself.
I find it very sexy to sex you up in company or wherever we are, unnoticed steels, playful to horny, that your dick in your pants gets hard and harder like there is no other way out, you have no other way out.
We can know each other or maybe not. Anyway. Frivolous, laughing, playing the game and you know very well what I mean.
That is the role play game, baby. To pretend, but just right. Power (two) play. Until you almost pop, we play so intensely stimulating. Full body to body language and that makes if you win this game. There are no losers here. That is the fun part of it all. You have everything to win, including my heart. But are you in control or do I make you wild of desire, horniness and all that kind of more? Is it your throbbing hard cock that betrays you in plain sight, showing me that you actually want to fuck me brutally? Right here. Right now? Maybe it is the other way around and there is in me a rash, unstoppable drive for your dick in my holes. Fill me, honey. Anyway.
In the end it's diligently finding a place to fuck and yes, here it comes again, against the wall standing fucking, preferably I bend for you, so a quickie. With your fingers in my mouth and half over my mouth, fucking me madly, deeply.
But then back home together in the taxi.
This foreplay, the prelude is still dripping out of me, makes me long for more and more and more.
I want to dirty your bed, scratch your back, feel you hard, inside and out. Blue spots, raw and pure. I want candles, candle wax, cuff, bloom and be fascinated, pain, but not, go on, better, longer, share, more, hornier, longer, magisterial, groan, ejaculate, squirt, everything-and, at home.
Where the game progresses or in other words game for advanced players.
The basic rules remain the same but we add a number of game elements.
Curious?
To be continued.
N/A
All artwork by Puck Rietveld